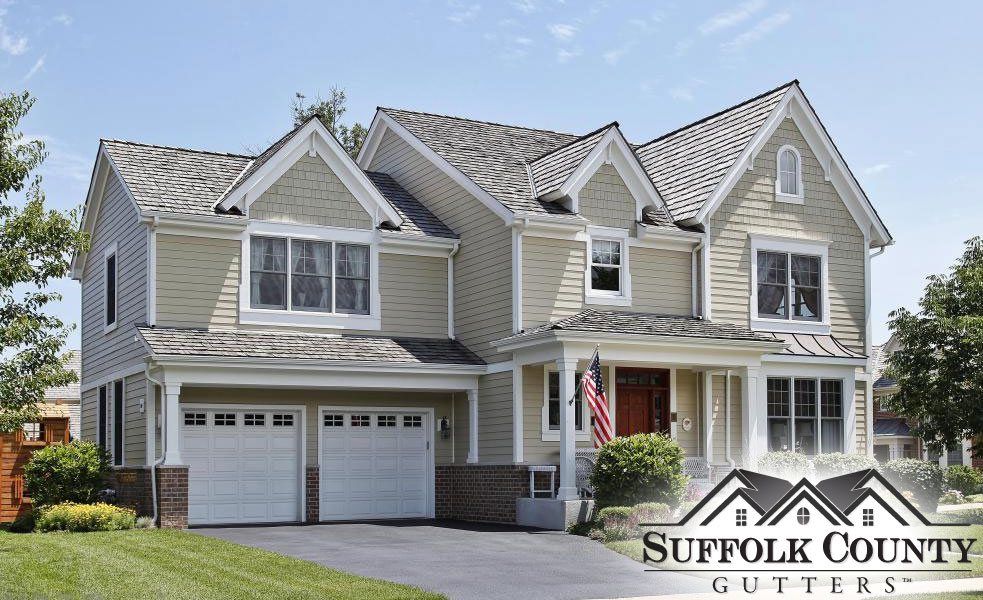 Residential Siding
Suffolk County Gutters loves siding. From vinyl to cedar, aluminum and cement fiber, your home's siding is an important part of how your home looks. Old or damaged siding can significantly lower your home's value and its curb appeal. Even worse, when your siding needs to be replaced it means that your home is at risk to serious damage. This kind of damage, often caused by the elements, is costly to repair.
If you are thinking about replacing or repairing your home's siding, now is the time to do it!
Many historic properties have beautiful wood siding that owners don't want to replace. Don't worry, you can keep your cedar! But you will need regular maintenance in order to keep it in good shape. From painting and caulking to shingle replacement and staining, Suffolk County Gutters can help you retain the charm of a truly incredible piece of art.
Other types of siding, such as aluminum or vinyl, also need maintenance from time to time. No job is too small or too big for us to handle!
Our experienced team at Suffolk County Gutters can help you decide what your best options are in the siding world. We know everything there is to know about residential siding and are happy to share our knowledge with you in a free home consult.
We will take you from A to Z, updating your home's siding so that you can have peace of mind that your home not only looks good, but that it is safe from severe damage as well.
Want to install completely new siding? Yep, we can do that too. Call us today and we'll get you started!